About us
Elphick Developments are...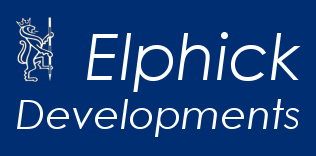 Mark Elphick
Born in 1959, Mark started in construction, specifically bricklaying, in 1975.
He has been NHBC registered since 1986 (National House Building Control).
He has constructed various projects of up to one million pounds for both personal and commercial clients.
Throughout his vast career in construction he has worked as a Construction Lecturer in Canterbury College, Projects Manager for Llewellyn/ROK, supervisor for the new build construction in Uckfield for Nicholas Van Hoogstratens which is larger than the Queen's palace and most recently been a director of Hills & Pollington.
Daryl Elphick
Born in 1985, Daryl started as a labourer in 2000 with Hills and Pollington Ltd.
Daryl then moved up within the company in 2002 to become a trainee estimator.
Between 2008 and 2010 Daryl worked while attending West Kent College (which is twinned with and accredited by Greenwich University on a course in quantity surveying). He achieved commendation level: the highest grade possible.
During his role within the company he became head of estimating and was also responsible for the running of various projects.
Glenn Elphick
Born in 1987, Glenn started as a carpenter by carrying out an apprenticeship and working with Redrow Plc on a new housing development of around 200 new homes.
Glenn then went on to become a self employed carpenter and joiner, widening his knowledge and skills within other areas such as running projects.